Kadaba Rajkumar

- Specialising in Cataract Surgery, Lens exchange and implants and Glaucoma Care ( Please call the Bay clinic or Spire to make appointments)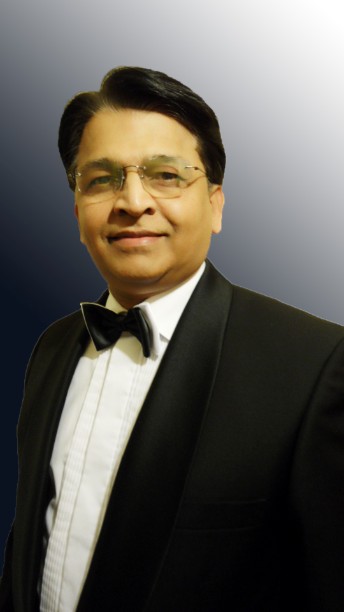 About
Kadaba Rajkumar
Consultant Ophthalmologist
MBBS, MS, DO, FRCS
Mr Kadaba Rajkumar is a Consultant Ophthalmologist who practices privately from Bridgend Clinic, in Bridgend princess of Wles Hospital(south Wales).He also consults at Spire Healthcare,Cardiff and Vale Clinic at Cardiff Bay.
Mr Kadaba Rajkumar has full time NHS commitment at The University Hospital of Wales, Cardiff and the Princess of Wales Hospital, Bridgend from March 2001 and is currently the Clinical Director of Ophthalmology.
He trained at Nottingham Queens Medical Centre and Birmingham Midland Eye Centre as a specialist registrar before completing his training with a highly regarded glaucoma fellowship at Moorfields Eye Hospital, London.
Before coming to the UK in 1996 Mr Rajkumar has extensive experience as a consultant abroad both in India and the Middle East. He is a member of BMA, Royal College of Ophthalmologists and the American academy of Ophthalmology.
Currently He is an expert in Cataract surgery, lens exchange surgery( to eliminate/reduce the need for glasses in short and long sightedness) and Glaucoma aside from practising General Ophthalmology. He performs lasers for glaucoma,diabetic retinopathy and other conditions.
At Princess of Wales Hospital Mr Rajkumar and his team of orthoptists turned glaucoma practitioners were recipients of an award in a national competition which reduced waiting times for glaucoma patients from 12 months to six weeks. The team was featured in HTV wales as a " Beacon of excellence" in clinical care in August 2004.
Services
1.Cataract surgery( Phacoemulsifiiication with Intra ocular lens implant)
2.Clear lens exchange surgery for short and long sighted.
3. Surgery for astigmatism and presbyopia.
4. Multifocal,bifocal and toric implant surgery after cataract removal.
5.Glaucoma lasers( The first selective laser in south wales for glaucoma )
6.Glaucoma surgery.( Trabeculectomy, Tube implants and I stent)
7.Combined glaucoma and cataract surgery.
8.Eyelid cyst surgery
9. Upper eyelid blepharoplasty
10.some forms of lid surgery.
Bridgend Clinic
Coity Road,Bridgend, CF31 1RQ
Appt: 01656754321/4322 Mon: am only
Temporarily Closed
Cardiff Bay Clinic, Celtic Gateway,
Dunleavy Drive, Cardiff, CF11 0SN
Appt: 02920836714/01443449251
Wed 5.30-7.30pm (Open)
Spire Healthcare, Croescadarn Road
Cardiff, CF23 8XL
Appt: 02920736011 ( limited clinics)
Call to book
Bridgend Clinic Coity Road, Bridgend | 01656754321